Classic and Delicious Baked Ziti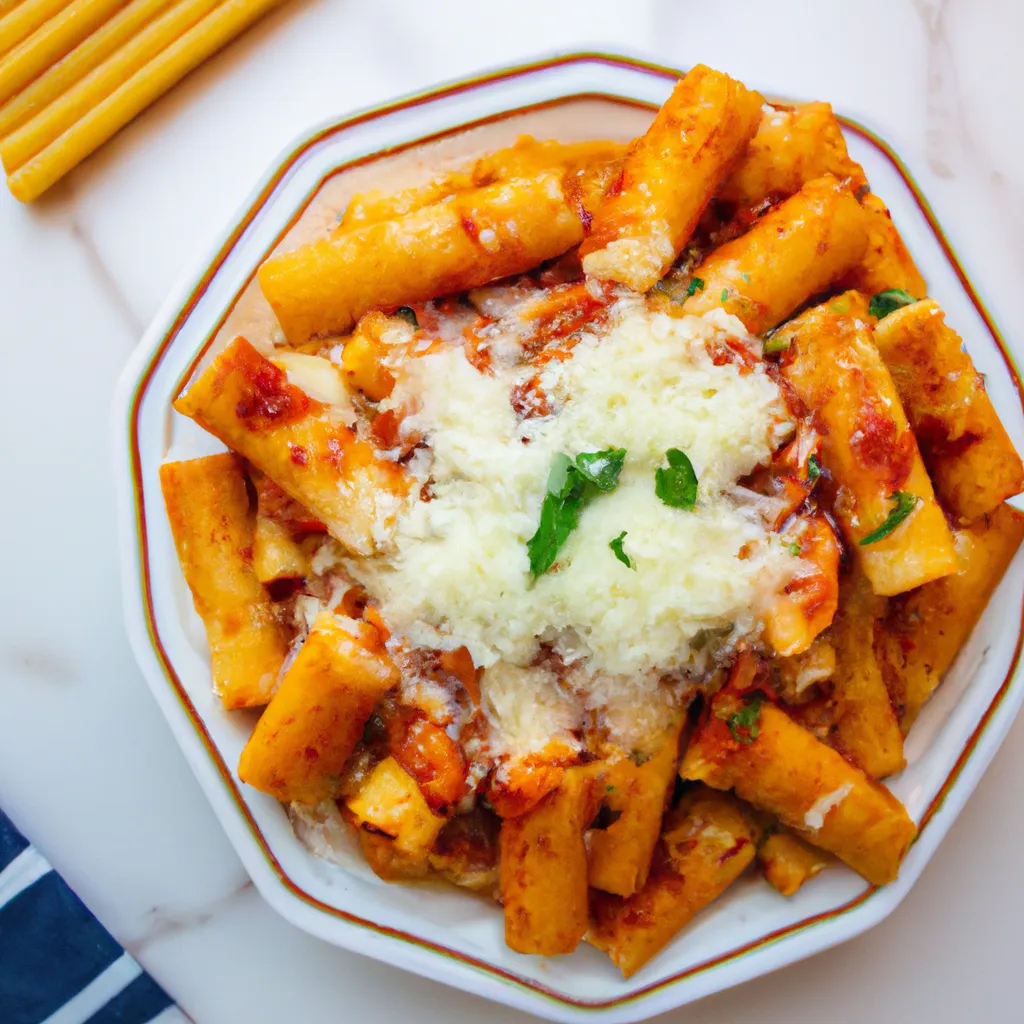 Baked ziti is a classic Italian-American dish that has been a staple in many households for generations. It's the perfect comfort food, combining pasta, cheese, and a rich tomato sauce to create a delicious and satisfying meal. This recipe has been passed down through my family, and it never fails to impress guests at dinner parties or potlucks.
The secret to this amazing baked ziti lies in the combination of cheeses used. The blend of mozzarella, ricotta, and Parmesan creates a creamy, gooey texture that complements the hearty pasta and robust sauce perfectly. Don't be afraid to get creative with your choice of ingredients; you can add vegetables, ground meat, or even sausage to make this dish your own.
One of the best things about baked ziti is that it can be prepared ahead of time and stored in the refrigerator until you're ready to bake it. This makes it an ideal option for busy weeknights or when you're expecting company. Just pop it in the oven, and you'll have a warm, comforting meal in no time.
Ingredients
1 lb ziti pasta
2 cups marinara sauce
1 lb ground beef or Italian sausage (optional)
1 cup ricotta cheese
2 cups shredded mozzarella cheese
1 cup grated Parmesan cheese
1/4 cup chopped fresh basil
1/4 cup chopped fresh parsley
1/2 teaspoon salt
1/2 teaspoon black pepper
Instructions
Preheat oven to 350°F (175°C).
Cook ziti pasta according to package instructions until al dente. Drain and set aside.
In a large skillet, brown the ground beef or sausage (if using) over medium heat. Drain excess fat.
Stir in marinara sauce and cook for 5 minutes, allowing flavors to meld.
In a large bowl, combine ricotta cheese, 1 cup of mozzarella cheese, 1/2 cup of Parmesan cheese, basil, parsley, salt, and pepper.
Add cooked pasta to the cheese mixture and mix well.
Spread half of the pasta mixture in a 9x13-inch baking dish.
Top with half of the meat sauce, followed by the remaining pasta mixture, and then the remaining meat sauce.
Sprinkle the top with the remaining 1 cup of mozzarella cheese and 1/2 cup of Parmesan cheese.
Bake for 25-30 minutes, or until bubbly and golden brown on top.
Allow the baked ziti to rest for 10 minutes before serving.