Comfy and Cozy Shepherd's Pie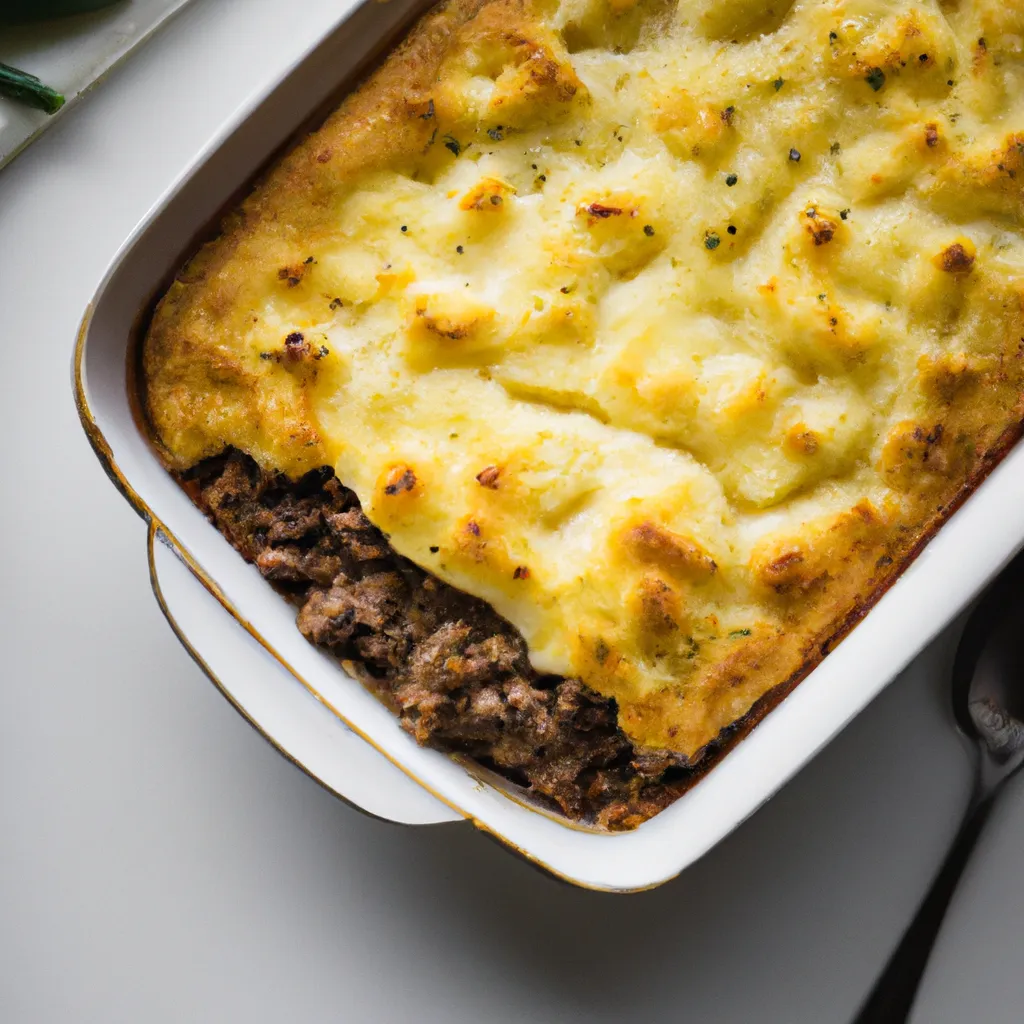 Shepherd's Pie is a classic comfort food that has been enjoyed by families for generations. This Comfy and Cozy Shepherd's Pie recipe brings together the warmth of home-cooked meals with the satisfaction of a hearty dish. The combination of savory ground meat, flavorful vegetables, and creamy mashed potatoes makes this meal an all-time favorite.
The origins of Shepherd's Pie can be traced back to the United Kingdom, where it was traditionally made with lamb. However, this versatile dish has evolved over time, and now you can find variations using different types of meat, such as beef or turkey. Regardless of the protein choice, the essence of this dish remains the same: a warm, satisfying meal that brings people together.
This particular recipe is perfect for those chilly evenings when you want something filling and comforting. It's also great for potlucks and family gatherings, as it can easily be scaled up to feed a crowd. So gather your loved ones, and enjoy this delicious Comfy and Cozy Shepherd's Pie!
Ingredients
1 tablespoon olive oil
1 large onion, chopped
2 cloves garlic, minced
1 pound ground beef or lamb
1 cup frozen mixed vegetables
1/4 cup tomato paste
1 cup beef broth
1 teaspoon Worcestershire sauce
1/2 teaspoon dried thyme
Salt and pepper, to taste
2 pounds russet potatoes, peeled and cubed
1/2 cup milk
4 tablespoons unsalted butter
1 cup shredded cheddar cheese
Instructions
Preheat oven to 400°F (200°C).
In a large skillet, heat olive oil over medium heat. Add onions and cook until softened, about 5 minutes. Stir in garlic and cook for an additional minute.
Add ground beef or lamb to the skillet and cook until browned, breaking it up into small pieces. Drain any excess fat.
Stir in frozen mixed vegetables, tomato paste, beef broth, Worcestershire sauce, thyme, salt, and pepper. Simmer for 10-15 minutes, until the mixture thickens.
Meanwhile, boil the potatoes in a large pot of salted water until tender. Drain and return to the pot.
Add milk, butter, salt, and pepper to the potatoes. Mash until smooth and creamy.
Spread the meat mixture evenly in a 9x13-inch baking dish. Top with the mashed potatoes, spreading them out to cover the meat completely.
Sprinkle shredded cheddar cheese on top of the mashed potatoes.
Bake for 25-30 minutes, or until the cheese is melted and bubbly. If desired, broil for an additional 2-3 minutes to brown the cheese.
Allow the shepherd's pie to cool for 5-10 minutes before serving.